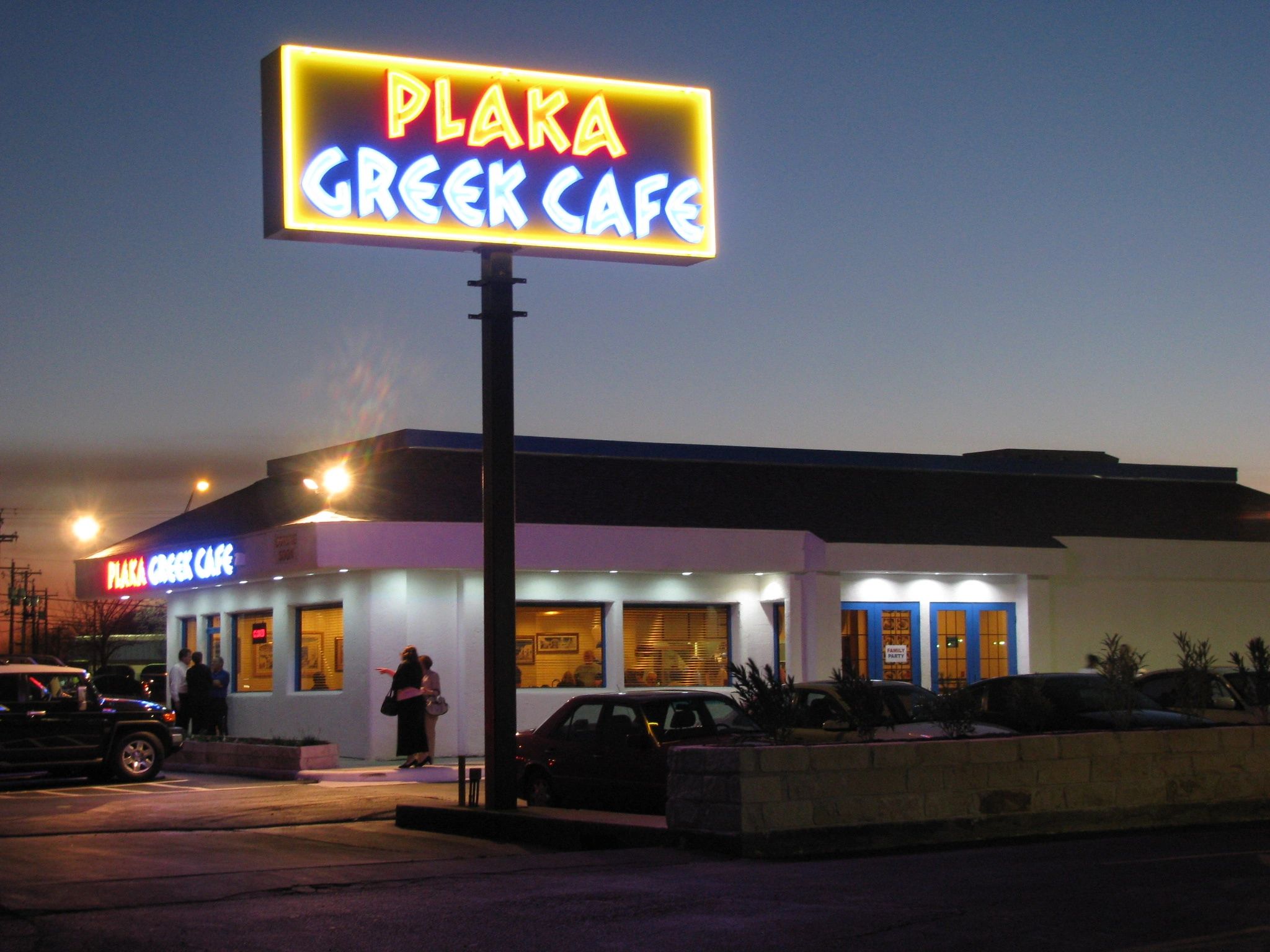 Plaka Greek Cafe is a friendly neighborhood restaurant offering a
fun-filled, casual dining experience!

Our mission is to always serve fresh, authenticaffordable Greek cuisine.

Gold Winner for Best Ethnic Food!
Voted #1 Best of Georgetown 4 years
in a row for 2010-2013

This is what our customers say about Plaka...

Yelp.com
"What a great find! As soon as I walked in and looked at the menu, I knew this place had the Greek authenticity I wanted. The portions are more than enough and the pricing is very reasonable. The gyro meat was really, really good. Some of the best I've had in the U.S.!"

"I have just recently started going there for lunch. Wow, the portions are plentiful, so bring an appetite. My favorites are the combo plate and the chicken salad. This place has great food, fresh salads and good service. Definitely one of the best places in Georgetown to eat."

"Having choices other than Tex-Mex and BBQ is exciting. And Plaka is a great start. The food is wonderful and fresh. I've never been disappointed upon leaving there. If you like Greek and Mediterranean food, this is the place for you."

"I love Greek food. This place is one of my faves for Greek food. Today I was particularly in love with their dolmades. So good!"
"The food here is genuine Greek food. No fries. No junk. The gyros were an extremely generous serving. Prices are so reasonable that there isn't any reason to settle for fast food."
Urbanspoon.com
"Plaka Greek Cafe is the nearest great Greek Restaurant to Fort Hood, so troops...Forward...March!! They offer multiple menus items and you are able to watch as they shave your lamb to prepare your Gyro and toast your Pita to perfection. The salads are crisp and all the food is freshly maintained. As a bonus the Baklava is fit for Zeus!"

"We expected that the Saturday menu special, roasted lamb shank, would be excellent. Delicious, tender meat falling off the bone. An absolutely delightful dinner! Many thanks, Plaka Greek Cafe. . .it was shades of my childhood and home style cooking! We'll be back. . . often! Ya'sou!"


Reviews are always welcome! Please visit any of the links below and tell others about your Greek experience at Plaka Greek Cafe, thank you!